Forest fires are one of the most devastating natural disasters, prevention and timely reaction to which is highly prioritized in many parts of the US, especially in nature reserves. Our clients approached us to develop a solution for automatic detection of forest fires in real time.
We have developed a computer vision system for detection of forest fires in real time using video feeds from web cameras. The system looks for forest fire signs, like smoke of flames, and sends alerts if a fire is detected.
Fast Neural Network Development
The neural network which is the basis of this project, is a product of First Step AI — a no-code AI training platform. We have used First Step AI to train and test a neural network on a dataset of forest fire images, significantly cutting down on training time.
Real Time Event Detection
Our system receives images from web cameras situated in and near forests every minute, and looks for fire signs, like flames and smoke. If these signs are detected, the system sends alerts along with a camera recording to help the system user to assess the situation. Our system also blurs houses, cars, and other private property to protect citizen privacy.
Camera Control
Our system can control pan-tilt-zoom cameras via an in-build interface. We have developed a camera control module to help users get a better view of the landscape, zoom in on the image, and more.
Meteorological System Integration
We have integrated a wind map and forecast system to help assess in which direction the fire is more likely to spread.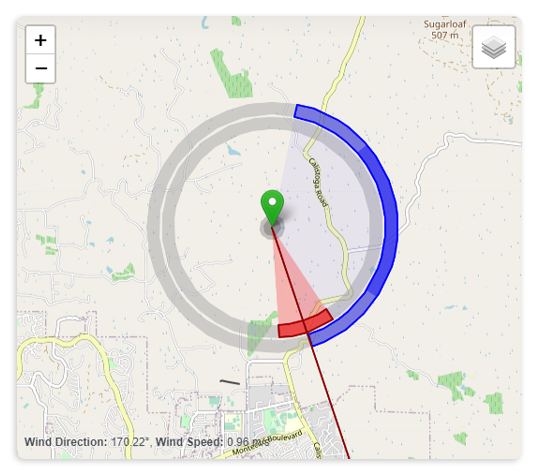 Our AI solution is currently used to detect forest fires in real time, automating an important emergency service and helping fight natural disasters.