Our client is a large pharmaceutical company with an extensive data management IT infrastructure. Storing data across multiple systems and platforms slows down data handling and makes building comprehensive reports nearly impossible.
We were tasked with the development of a master data management system which would consolidate data from different sources into one application, remove duplicate data, and set up links between different sets of data.
We have developed a powerful master data management application for handling large amounts of data stored in business systems. A custom MDM system is a lot less expensive than an out-of-the-box solution, like one from SAP, and caters to all the company's needs, including support of systems that are not supported by ready-made MDM solutions.
The system collects data from various business applications and stores them in a form of directories, making it easy to manage all company data within one system.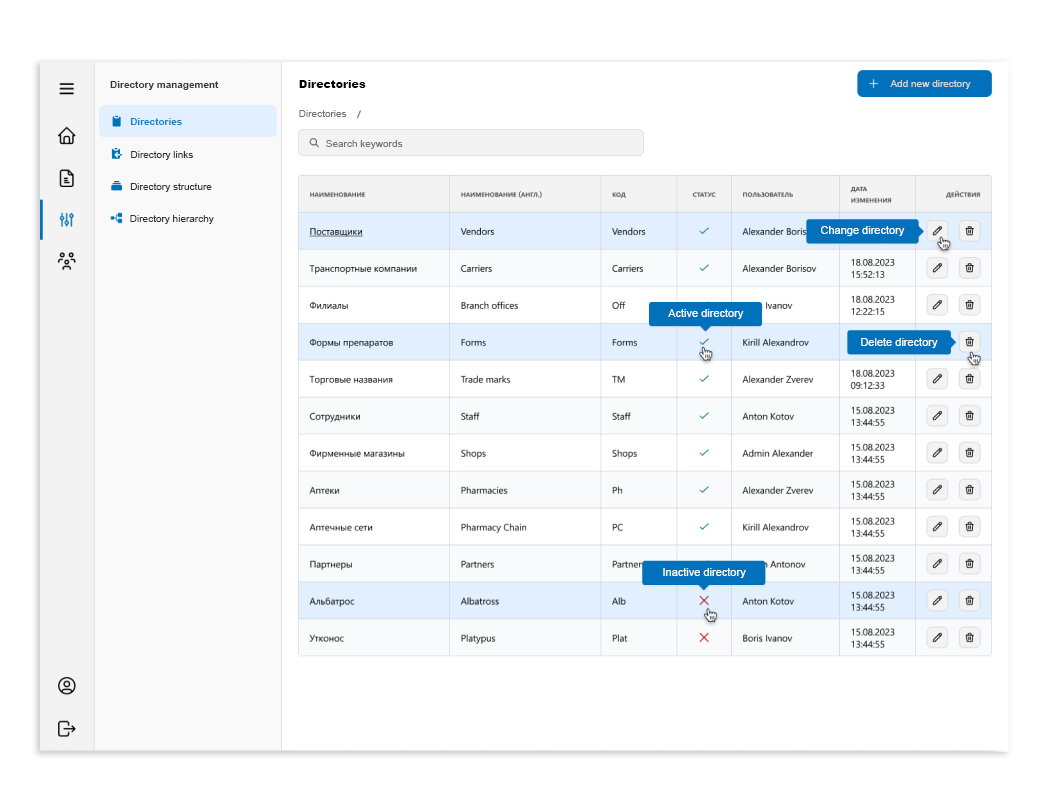 Use Cases
The system is designed to accommodate the most popular data management use cases:
Set up of new data directories and new entities within them
Link data from different sources together
Create a directory hierarchy
Data Filtering
The MDM system features a robust data filtering system allowing users to set up complex dynamic data filters to easier find data and build reports. The filters can be saved as a dynamic data report.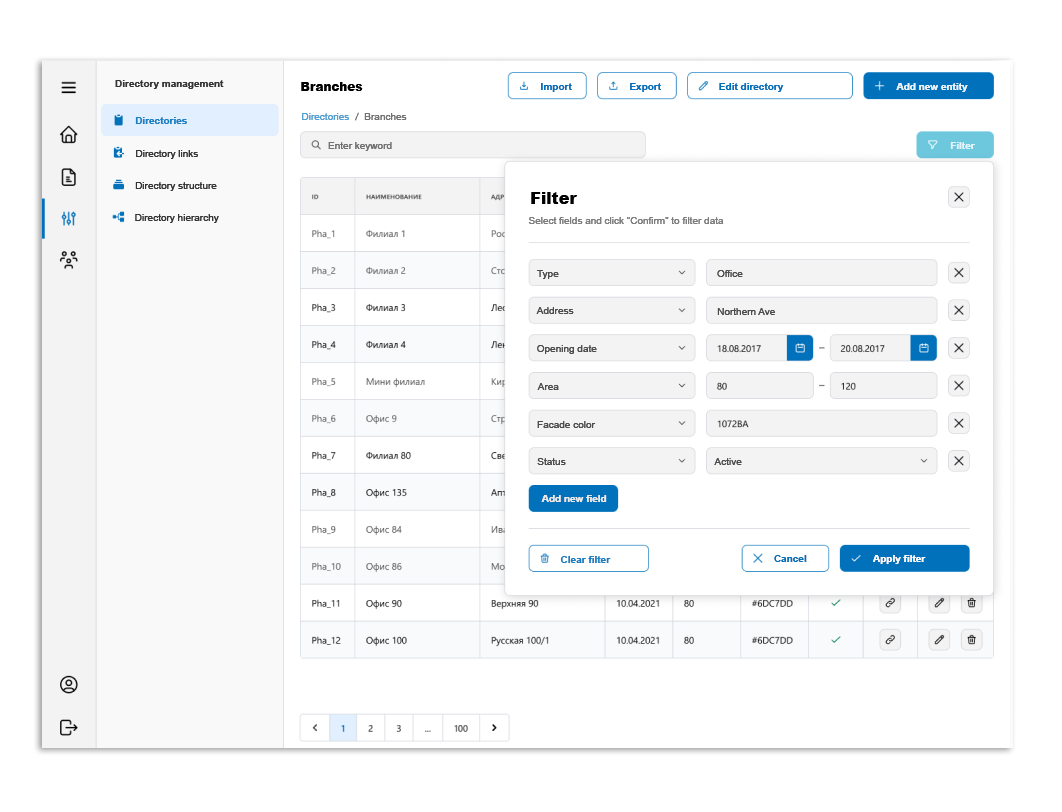 Various Data Formats
The MDM system we've developed is capable of storing multiple data formats, including text, dates, colors, hyperlinks, and links to other data entries.
Access Rights
The system supports user hierarchy and management of access rights to allow data editing only to authorized personnel.
Data Export And Import
The data can be imported and exported manually — a failsafe solution in case the connection between the MDM system and other applications is interrupted.
The MDM system we've developed is used daily by more than 100 employees and consolidates data from over 10 data management applications, including SAP and various CRM systems. Modern software architecture allows for quick data management, editing, and import.
The master data management system improves internal data analytics and helps make data driven business decisions.